2020 was a year a year filled with extraordinary loss and, for a select few, a year of spectacular profits. An invisible virus made all too visible the factors that fuel inequality in our societies: to CESR, another urgent reason to keep strengthening our work for an economic system that favors people and the planet, not profit and plunder.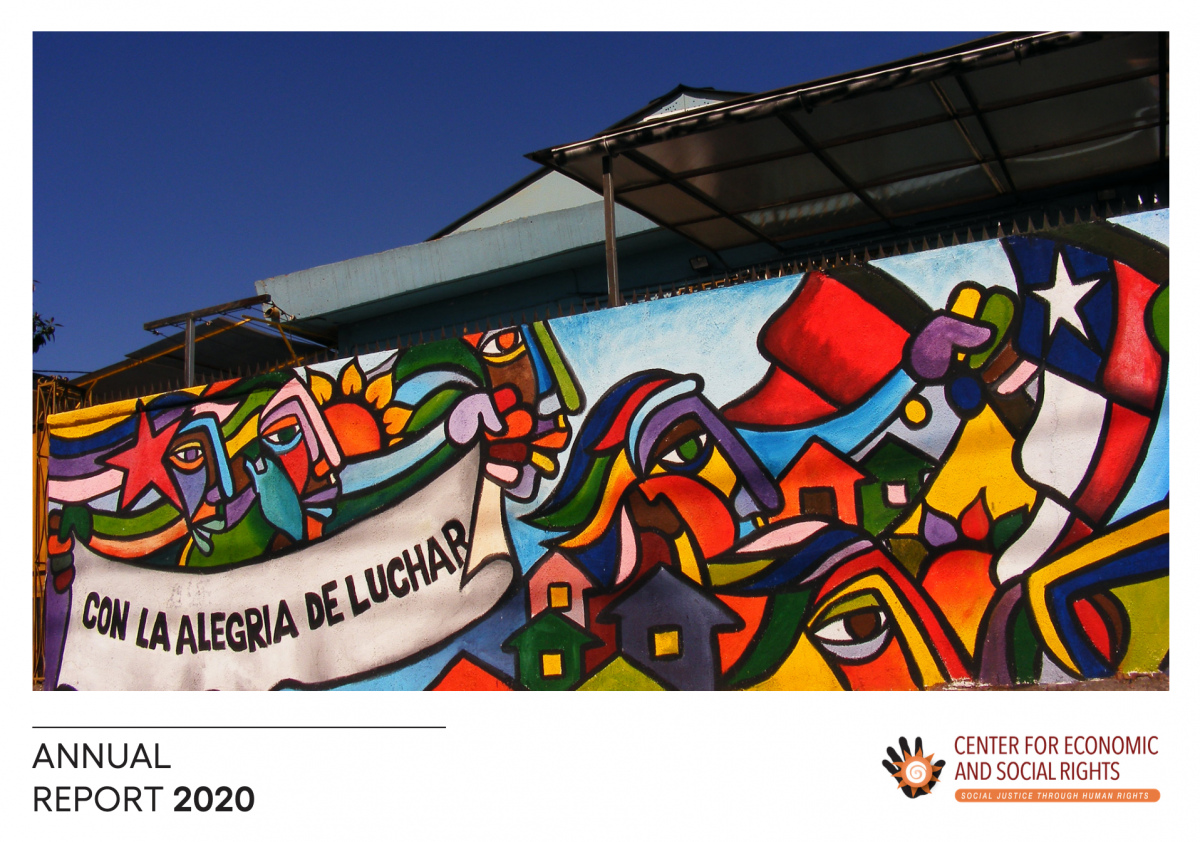 In our 2020 annual report, you can learn how we reaffirmed our determination to harness the transformative power of human rights to advance economic and environmental justice. Amid turbulent times, we built alliances across movements in support of a just recovery from COVID-19, and worked with partners from Latin America to India to build a roadmap towards a rights-based economy in the longer-term.
We hope this overview is inspiring and informative. If you think a rights-based economy is worth a shot, read on for more ways you can help us make it a reality.