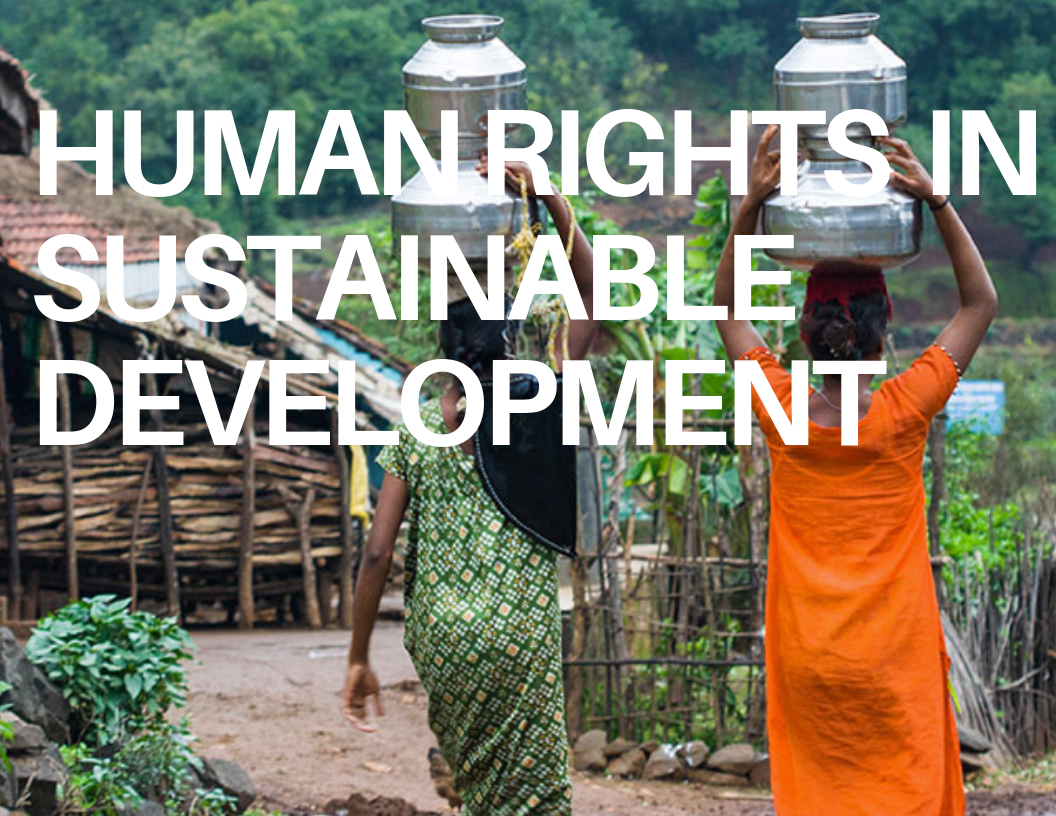 In September 2015, agreement was reached at the UN on the 2030 Agenda for Sustainable Development, including 17 Sustainable Development Goals (SDGs) and corresponding targets to be achieved by 2030. In the years prior to the Agenda's adoption, CESR's analysis and advocacy played a leading role in ensuring that human rights standards and principles were reflected in the new development agenda, including by co-convening the Human Rights Caucus. In doing so, we were informed by the experience of the Millennium Development Goals, many of whose targets remained unfulfilled and whose legacy from a human rights perspective is in many respects problematic. 
As a result, a number of
significant human rights commitments
are reaffirmed in the 2030 Agenda, which is explicitly anchored in international human rights standards and affirms "realizing human rights for all" as its goal. This is important, as the Agenda will determine development priorities at the national, regional and global levels from here to 2030. 
Nevertheless, persistent pressure and new policies are necessary to shift the trajectory of global development onto a just, sustainable and human rights-realizing path. In particular, CESR has been
advocating
for human rights-informed implementation and monitoring of the commitments to tackle inequalities, including economic inequality and gender inequality (particularly Goal 10 and Goal 5). To do this, States will need to take a new approach to economic and social policies, one that is rights-based and redistributive. 
CESR's policy brief,
From Disparity to Dignity: Tackling economic inequality through the Sustainable Development Goals
, examines the human rights issues at stake in SDG10 and offers a set of rights-based policy proposals to ensure the promise of this goal is fulfilled. Drawing on human rights standards, the briefing explores a critical set of redistributive policiesin the areas of social protection, health, education and taxation–that are key to tackling economic inequality from a human rights perspective. It also explains the equally crucial "pre-distributive" policies, such as employment and labor rights, care and family leave, and financial regulation. 
Together, these progressive policies can allow States to take meaningful steps towards meeting Goal 10 and reducing inequality. Furthermore, the briefing underlines the urgency of coordinated action at the global level to tackle the structural factors fueling inequality both within and between countries, such as
cross-border tax abuse
and democratic deficits in global economic governance.
CESR is also involved in the
Reflection Group on the 2030 Agenda
and is co-publisher of the annual
Spotlight on Sustainable Development Report
. This civil society-led SDG accountability initiative provides a critical and comprehensive assessment of implementation of each of the 17 goals. CESR's contributions to the Spotlight Report focus on the obstacles to tackling inequality, reducing wealth concentration and ensuring sufficient,
equitable financing
for human rights and sustainable development, as well as drawing on its long-standing role in advocating for robust and rights-based
monitoring
and
accountability
of the Goals. 
In order for the SDGs to be the transformative agenda promised, States must be held accountable to their commitments to reduce inequalities and "leave no one behind." To this end, CESR participates annually in the UN High-Level Political Forum on Sustainable Development (HLPF), conducting
advocacy
, providing analysis and highlighting inconsistencies and
deficiencies
in the official SDG narrative for the broader human rights and development communities.