September 20, 2019
By Ignacio Saiz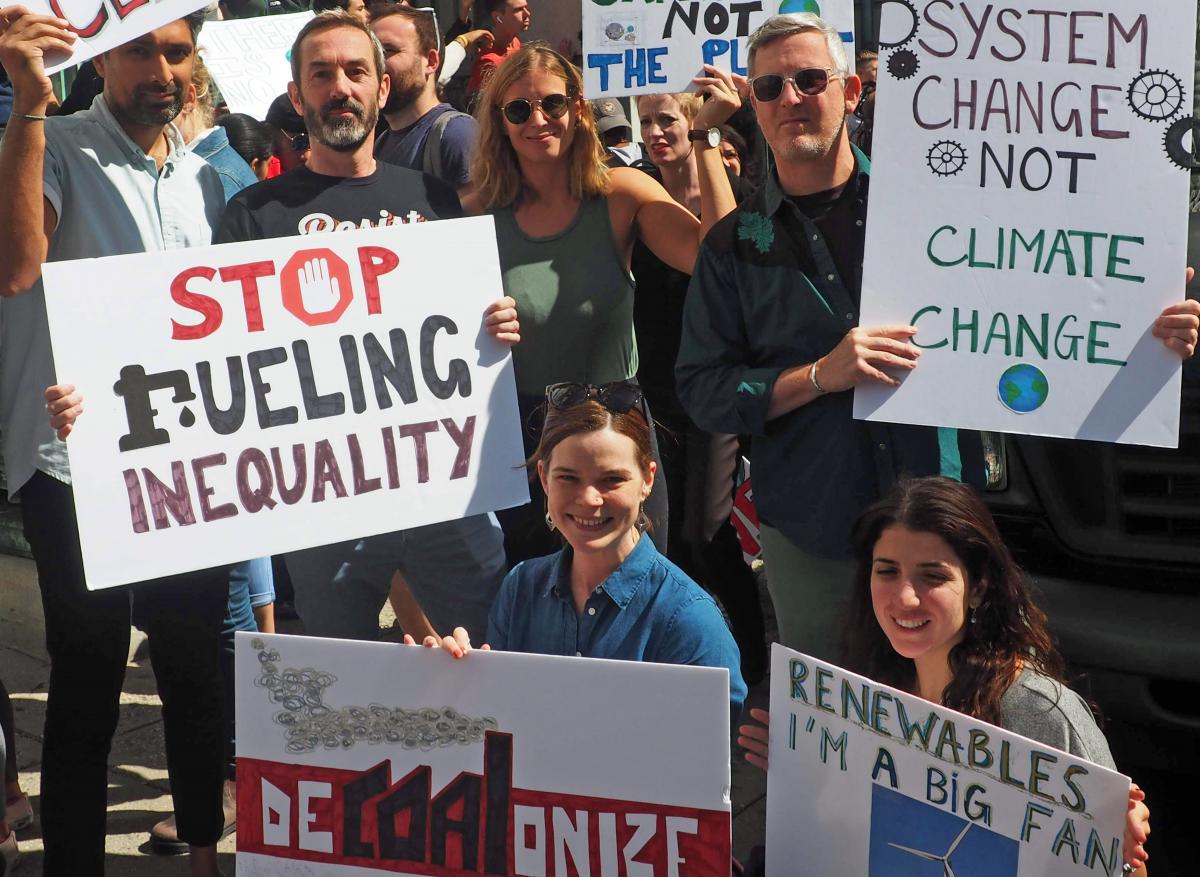 Millions of people across the globe came out on September 20th in support of the youth-led Global Climate Strike, the biggest climate mobilization the world has ever seen. CESR also took to the streets to add our voice to the clamor from activists and affected communities worldwide for urgent action to avert an impending climate catastrophe.
There can be no doubt that the climate crisis is a human rights crisis. As devastatingly documented in a recent report by CESR's founding Chair, Philip Alston, in his capacity as UN Special Rapporteur on Extreme Poverty and Human Rights, even under the best-case scenario, hundreds of millions will face food insecurity, forced migration, disease and preventable death as a result of climate change, exacerbating already extreme levels of poverty and inequality. The world's poorest countries and communities, who have contributed least to its causes, will bear the brunt, while the richest, who have contributed and benefitted most from the escalation in emissions, can better insulate themselves against its consequences. Most countries have made at best tepid efforts to combat climate change, while governments in countries such as Brazil and the United States—in hock to fossil fuel industries—have literally added fuel to the fire through reckless environmental deregulation and brazen climate denial.
This injustice—planetary in scope and generational in its implications—requires a more courageous, informed and robust response from the human rights community than we have collectively mustered to date, one that is guided by those leading the call for climate justice, including environmental, Indigenous, youth, feminist and trade union movements. CESR has for decades defended environmental rights—for too long a silent "e" at the end of "economic, social and cultural rights." We have also been a leading voice pushing for the integration of human rights, development and environmental commitments in the 2030 Agenda for Sustainable Development. Nevertheless, the moment we're in and the growing mobilization around us have inspired us to deepen our engagement in the struggle for climate justice from here on, focusing on three key challenges.
Firstly, the need to bring a stronger human rights critique to the policies, systems and structures which are generating or exacerbating the climate crisis—many of which also fuel economic and social rights deprivations, and accelerate extreme inequality. These include unsustainable development models based on resource extraction and exploitation, and unjust fiscal policies that fuel climate inequalities rather than incentivizing reductions in emissions— two areas where CESR has existing expertise but is committed to enhancing the climate justice dimensions of its analysis. The plethora of proposed responses to climate change (whether they be financing, adaptation or mitigation measures) also require robust human rights scrutiny.
Tackling the climate crisis will require sacrifices—but it is imperative that the burden is laid not at the feet of those least able to carry it and least historically responsible, and that these measures uphold rather than violate civil, political, economic, social and cultural rights. For example, climate financing measures must be assessed to ensure they do not uphold the ultimately regressive, extractive and inequality-accelerating economic structures that we currently have in place.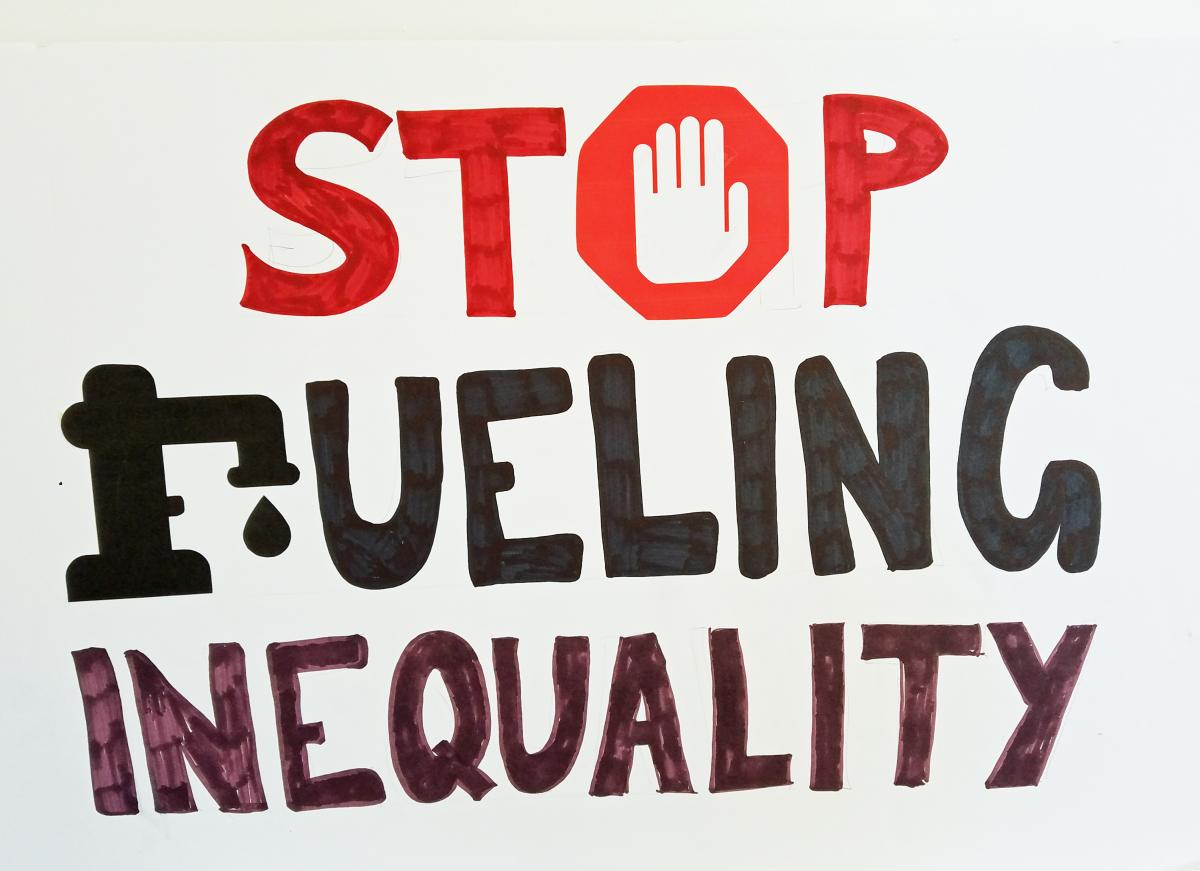 Secondly, although progress has been made in clarifying how human rights apply to climate change, there is still scant recognition by governments of the specific obligations that should guide their responses, and little in the way of effective enforcement of these by relevant accountability bodies. While there have been promising rights-centered adjudication initiatives before courts and treaty bodies, human rights norms also need to be invoked in key non-judicial forums where climate-related policy is shaped and reviewed, and operationalized in ways that dialogue with environmental principles—for example using extraterritorial rights obligations to determine the "common but differentiated responsibilities" of wealthier states.
Working in alliance across disciplinary frameworks and activist movements is a third critical challenge in the struggle for climate justice. Seeking accountability for human rights violations in the context of climate change and demanding rights-sensitive climate action is an inherently interdisciplinary task, often requiring perspectives spanning law, economics, and social and environmental science. The common and pervasive threat posed by climate change has galvanized alliances across different movements working for human rights and social and environmental justice. CESR is committed to fostering cross-sectoral collaboration, and to supporting community-based environmental defenders from the Global South in bringing their "ground-level" expertise on the human rights impacts of climate change to so-called "high-level" forums on sustainable development.
As Alston argues, averting climate catastrophe requires genuinely transformative change in the way our economies and societies are structured, as well as in how the human rights movement responds to the magnitude of the challenge. At CESR, we will do our utmost to ensure that this response is holistic—redressing the persistent neglect of economic, social and cultural rights that has accelerated the climate crisis—as well as structural, striking at its roots and taking on the concentration of economic, social and political power which have fueled it.
Related: