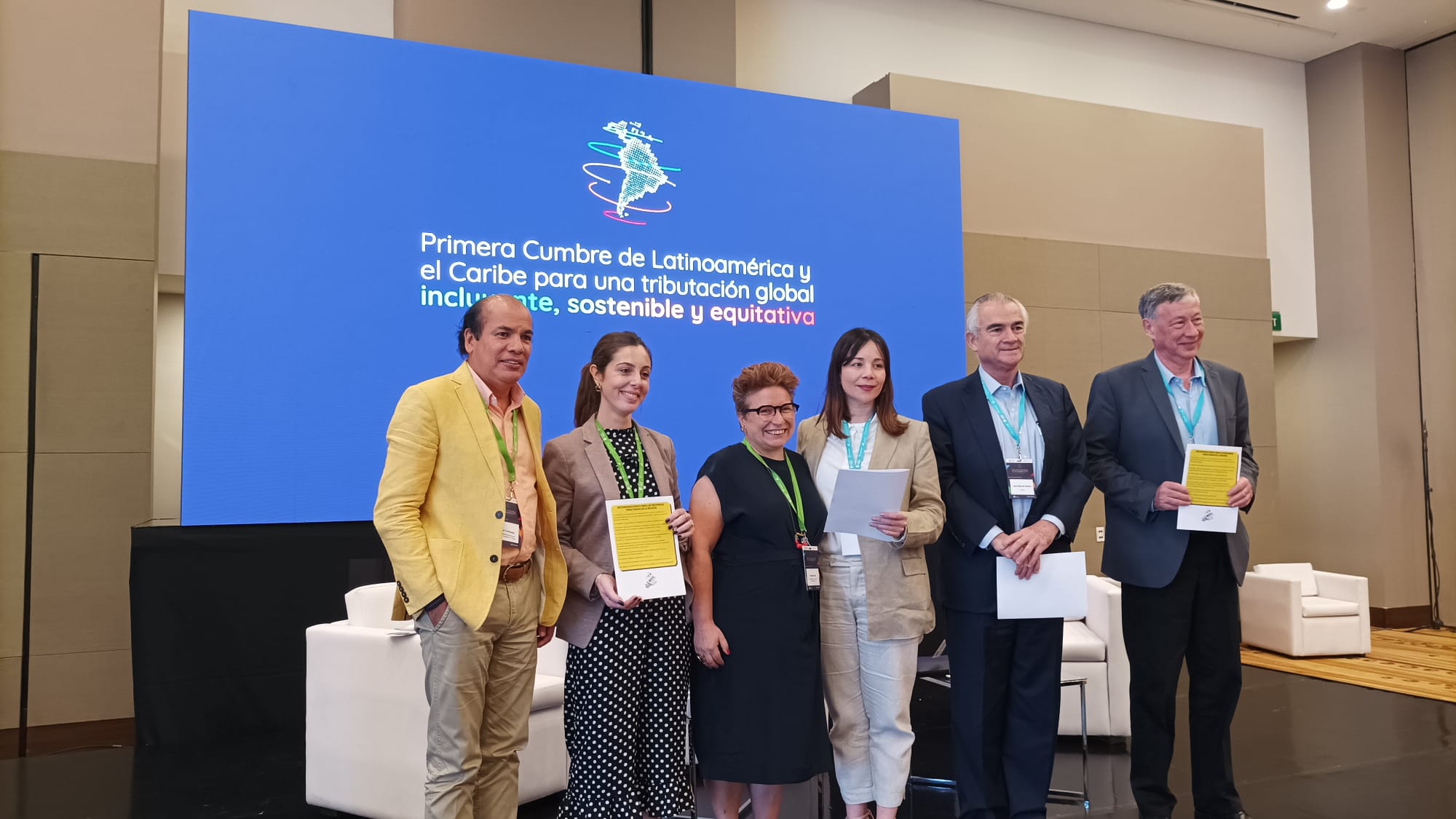 CESR's Maria Emilia Mamberti, representing the Initiative for Human Rights in Fiscal Policy, Susana Ruiz (Oxfam), and Jorge Coronado (Latindadd) deliver the civil society recommendations document to representatives of the new Platform: to María Fernanda Valdés (Colombia's Deputy Minister of Business Development), José Manuel Salazar & Daniel Titelman (CEPAL).

In a significant stride towards bolstering fiscal justice, Ministers of Finance and Economy from 16 Latin American and Caribbean countries approved the establishment of a groundbreaking Regional Platform for Tax Cooperation. The milestone decision comes at a critical time for tax justice around the globe, as the UN has started the process of negotiating a global tax convention.

The creation of the Regional Platform was the centerpiece of the First Ministerial Summit of Latin America and the Caribbean, held in Cartagena, Colombia. The newly formed body aims to facilitate a permanent and collaborative framework for addressing tax-related challenges and promoting equitable and sustainable fiscal policies across the region. This landmark agreement comes after years of collaborative work by civil society organizations in the region, that have pushed for rights-based fiscal policies as a way to achieve economic justice.

And the voice of civil society was heard during the Summit, as over 120 representatives delivered a set of key recommendations to governments that joined the platform. They are available below in Spanish, English and French.