Context and Issues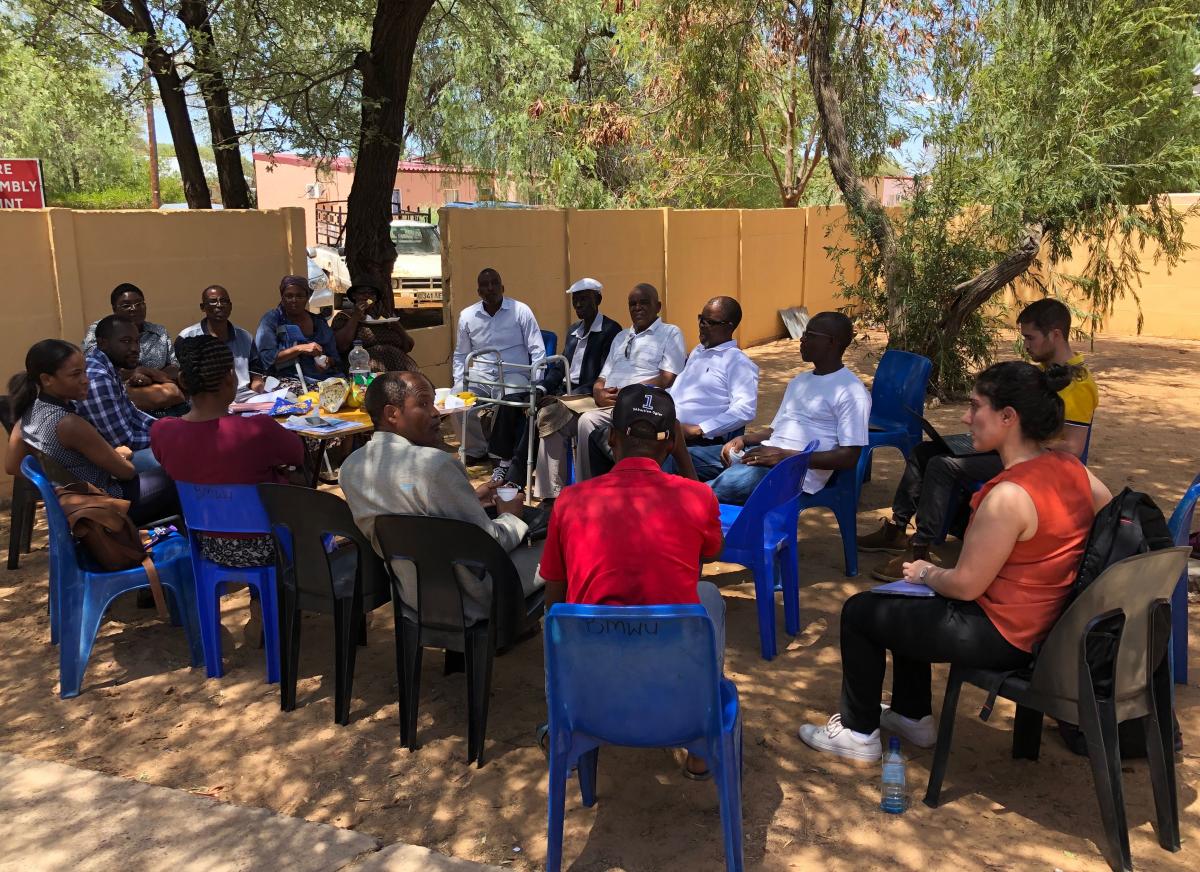 The discovery of diamonds in Botswana in the 1960s has made the country's economy one of the fastest growing in Sub-Saharan Africa and in the world. As a result, the country has made great strides on some important economic and social rights issues. For example, according to the World Health Organization over the last two decades, maternal mortality has nearly halved and life expectancy has increased by over 20 years. But despite this progress, Botswana continues to be one of the most unequal countries in the world and is plagued by high rates of unemployment and poverty. While mining has been the single largest contributor to Botswana's economic growth in this period, the resulting prosperity has not been evenly shared. One of the groups more negatively affected by the extractivist economic model has been miners and mining communities themselves. 
Mining is among the world's most hazardous occupations. Miners suffer from higher rates of disease and injury than people in most other professions and other people in their communities. Strenuous, heavy labor in tight and constricted space often results in chronic injury. Miners also face greater occupational risk of disease. Exposure to silica dust causes long-term pulmonary damage and increases the risk of lung diseases, particularly tuberculosis (TB). 
The health risks facing miners are attributable to not only the occupational risks inherent in mining, but also to poor living conditions associated with communities dependent on mining. Miners often live in crowded places or poorly maintained informal settlements and these living conditions foster the spread of airborne disease. Migrant miners leave behind their families for long periods of time to work, which may increase the likelihood of high-risk sexual behavior that may result in acquiring sexually transmitted infections such as HIV. Mining operations lead to environmental degradation, water, air and other kinds of pollution, added exposure to chemicals and dust, and other hazards.
In Botswana, as in most countries, resource and mineral extraction takes place in poorer, rural areas, which are often home to indigenous and marginalized populations. Extractive companies are awarded licenses to operate in exchange for an explicit or tacit agreement that they will provide secure and steady employment to the local community and contribute to overall economic development. What tends to happen, however, is that companies exploit workers from marginalized communities subjecting them to substandard, poor and hazardous working and living conditions. At the same time, mining activity itself causes environmental degradation and a host of other problems in the community.  
So, while the extraction of metals and minerals has led to economic growth and some positive development outcomes, it also has serious consequences for those individuals and communities engaged in the labor involved. Mining workers and ex-workers that have fueled Botswana's spectacular economic growth have borne all the economic and health burdens of this progress. 
Although a number of different minerals, such as copper, nickel and gold are mined in Botswana, diamond mining remains at the forefront of the country's mining industry. The industry is itself made up of numerous companies. Debswana Diamond Company Ltd. (Debswana)—a joint venture between De Beers Consolidated Mines Ltd. (De Beers) and the Government of Botswana—is currently the leading diamond mining enterprise and runs the largest diamond mines in the country. The partnership with the government was established in 1969 and production began at the Orapa Mine in 1971. 
Mining industry laws, policies and practices currently provide inadequate protection and support for miners and ex-miners' health, economic and environmental wellbeing. These have not been revised or reformed since shortly after the discovery of mineral resources in the country decades ago. And even these laws are poorly implemented, with minimal resources devoted to monitoring and executing these policies. 
What are CESR and its partners doing?
In 2018, CESR and partners from the
Botswana Labour Migrants Association
(BoLama) and the
Center for International Human Rights
at Northwestern University's Pritzker School of Law, launched a unique multi- and interdisciplinary project to research and promote the right to health of miners and ex-miners in Botswana. The project uses CESR's
OPERA Framework
to develop a program of mixed-methods primary and secondary research to gather data on health status, access to health services, and the quality of health services, and analyzes this information through the lens of human rights. OPERA guides the research team on how to use a number of interdisciplinary tools and techniques related to data collection and analysis and in determining whether the government of Botswana is meeting its obligations under human rights law to guarantee the health of miners and ex-miners.
BoLama, in collaboration with CESR and Northwestern University will leverage the results of this assessment to advocate for evidence-based reforms to laws, policies and practices to improve the health and fulfillment of the economic and social rights of miners and ex-miners in the country. The government of Botswana is currently engaged in an ongoing review of the legislative and policy framework that guides the mining industry. This review presents a key opportunity to influence the reform process for employment and mining practices and advocate for an increase in the allocation of resources for the protection of the human rights of miners and ex-miners in the country. CESR and partners also hope to design and conduct trainings to enable community members to advocate themselves for reforms to industry laws, policies and practices. CESR also hopes to support partners in raising awareness and promote industry accountability in regional and international systems, such as the African Union, the African Court and Commission for Human and People's Rights, the Southern African Development Community, the United Nations human rights system, and the Organization for Economic Development (OECD) Guidelines Complaints Mechanism.