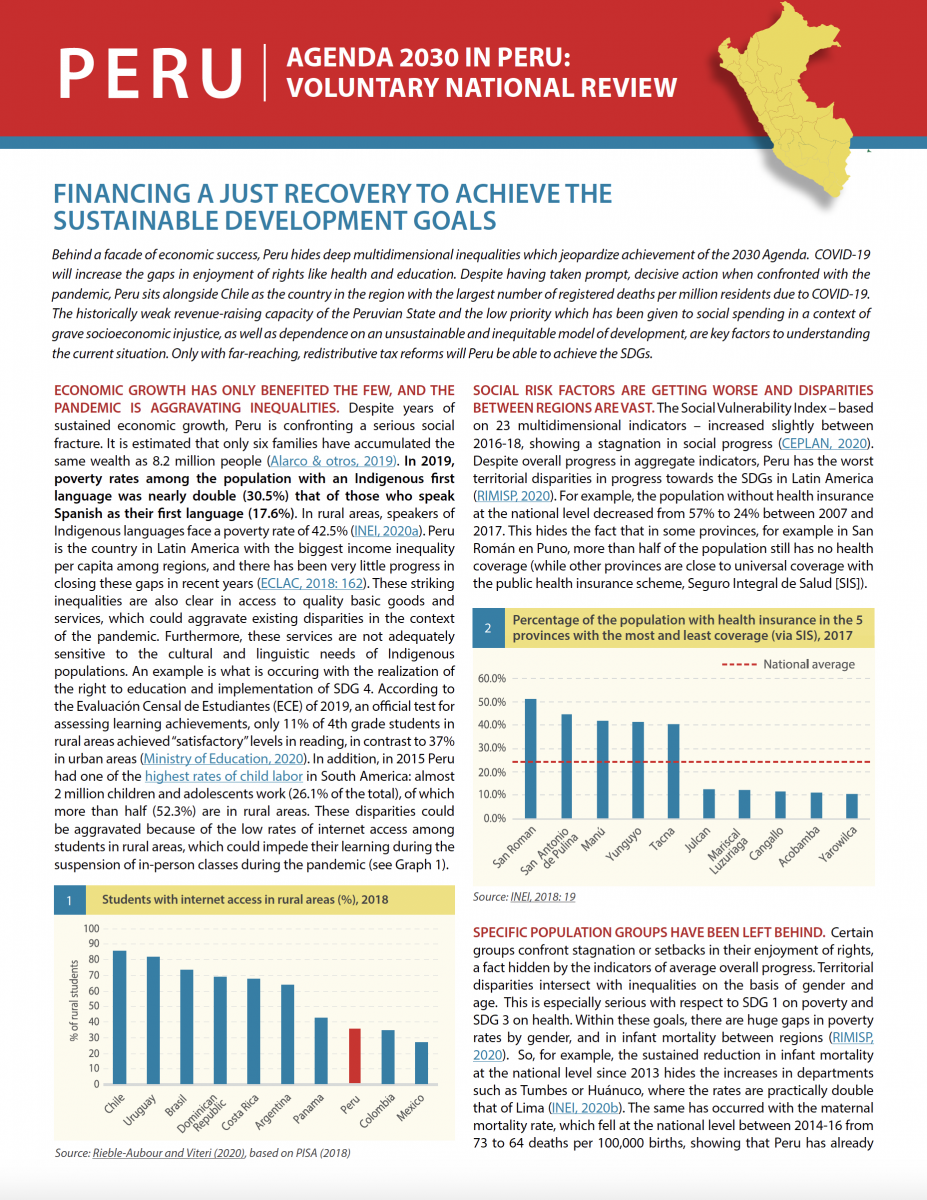 Behind a facade of economic success, Peru hides deep multidimensional inequalities which jeopardize achievement of the 2030 Agenda. COVID-19 will increase the gaps in enjoyment of rights like health and education. Despite having taken prompt, decisive action when confronted with the pandemic, Peru sits alongside Chile as the country in the region with the largest number of registered deaths per million residents due to COVID-19. The historically weak revenue-raising capacity of the Peruvian State and the low priority which has been given to social spending in a context of grave socioeconomic injustice, as well as dependence on an unsustainable and inequitable model of development, are key factors to understanding the current situation. Only with far-reaching, redistributive tax reforms will Peru be able to achieve the SDGs.
This factsheet was prepared by CESR with the Colectivo Equidad y Diversidad Cultural and the Grupo Nacional de Presupuesto Público (GNPP) on the occasion of Peru's Voluntary National Review at the High-Level Political Forum on Sustainable Development in 2020. It is based in large part on the report
Resources Restricting Rights: Fiscal Policy, Inequality and Social Rights in Peru
, published by CESR in 2019.