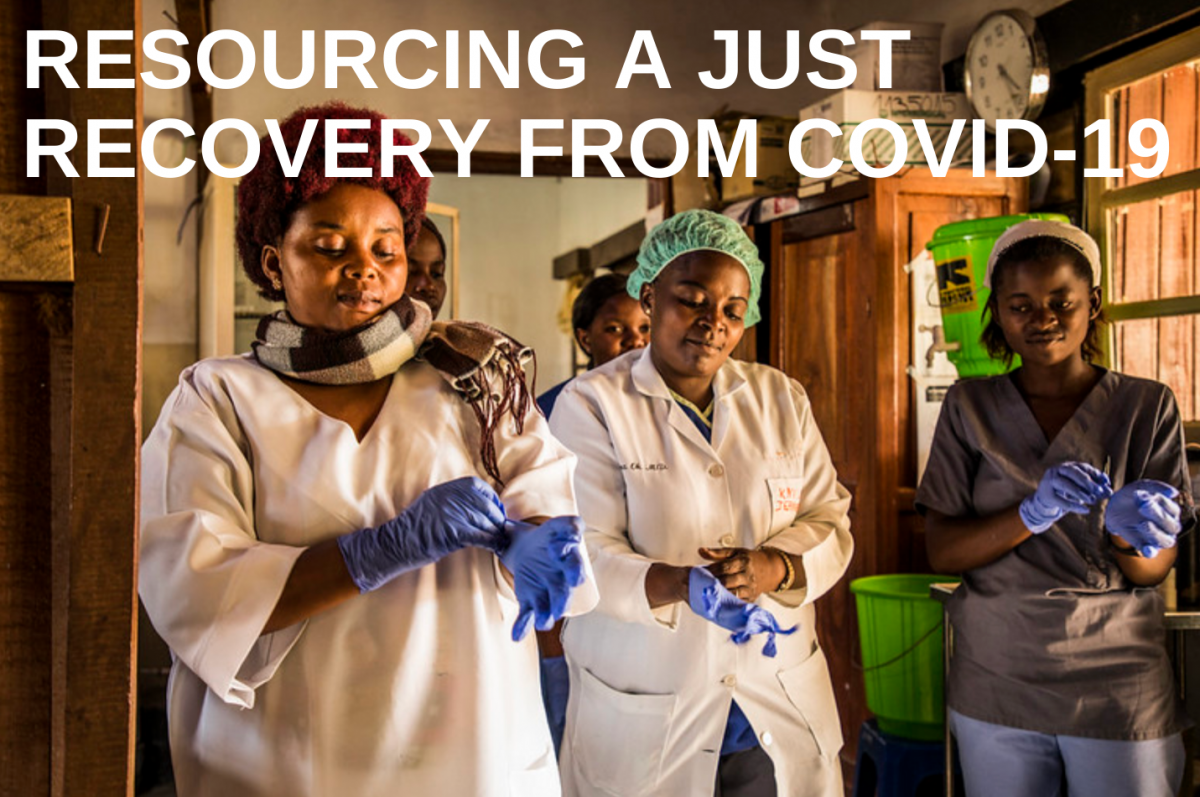 The COVID-19 pandemic is a human rights crisis of unprecedented proportions. Lives have been lost, schools have been closed, jobs and livelihoods have disappeared overnight. Governments around the world are struggling to deal with the pandemic and the economic crisis it has triggered.  It is exposing the weaknesses of underfunded health systems, exacerbating deeply embedded inequalities and revealing just how little protection existing social safety nets really provide. 
At the same time, this crisis is not solely the product of the novel coronavirus; rather, it is placing into excruciating relief the vast economic and social divisions that existed beforehand both within and between countries, the extreme injustices of the global economic order and the fundamental fragility of public services ravaged by decades of austerity. 
Apart from the immediate tragedy, the pandemic will have long-lasting economic and social effects, with every measure that governments and international institutions take to combat its spread and avoid economic disaster having the potential either to uplift or imperil human rights.  There is therefore a pressing need for a human rights analysis of relief and recovery measures. Amidst the devastation, this moment is also an opportunity to learn the lessons of the past, and present a new vision and a new narrative about the values underpinning our economies and the role and accountability of the State.
In this context, CESR's recent work on austerity and fiscal policy—and our mission to harness the power of human rights to inspire fairer and more sustainable economies—takes on ever more urgent relevance. CESR's project on Resourcing a Just Recovery from COVID-19 draws on that unique expertise and distinctive perspective to chart a path forward for economic relief and recovery efforts that place people and their rights at the center. While aimed as a "rapid response" project, it is crafted with an eye to catalyzing long-term systemic change.  Our priority is to articulate and advance a rights-based economic response to the crisis, contributing to collective cross-movement advocacy. Activities include the
Recovering Rights
series, a set of short, accessible briefs focused on different aspects of the recovery and how it should be resourced. They explain the human rights duties at stake, and analyze specific policy proposals from a rights perspective – some with partner organizations from inside and outside the human rights movement. 
Another branch of the project focuses on enabling civil society groups and activists across different movements and geographies to assess how governments and international financial institutions are resourcing economic responses to COVID-19, to challenge responses that undermine human rights and reinforce inequalities, and to promote transformative fiscal alternatives that enable a just economic recovery for the long term.  We are actively supporting a mix of collaborative research, advocacy and skill-building activities that draw on CESR's extensive web of partnerships with human rights, development and economic justice groups around the world, especially in
Latin America
, and North and Southern Africa. Findings generated are feeding into national budget processes, as well as influencing advocacy and public narratives around the values that should guide economic responses.   
This project is framed within the goals of CESR's new strategy for 2020 – 2023,
Envisioning a Rights-Based Economy
, which commits to advancing a vision of the economy centered on people's rights and dignity, and catalyzing collective action around it. 
Please see below for the latest CESR resources analyzing the economic repercussions of the pandemic, and proposing human rights-aligned responses.