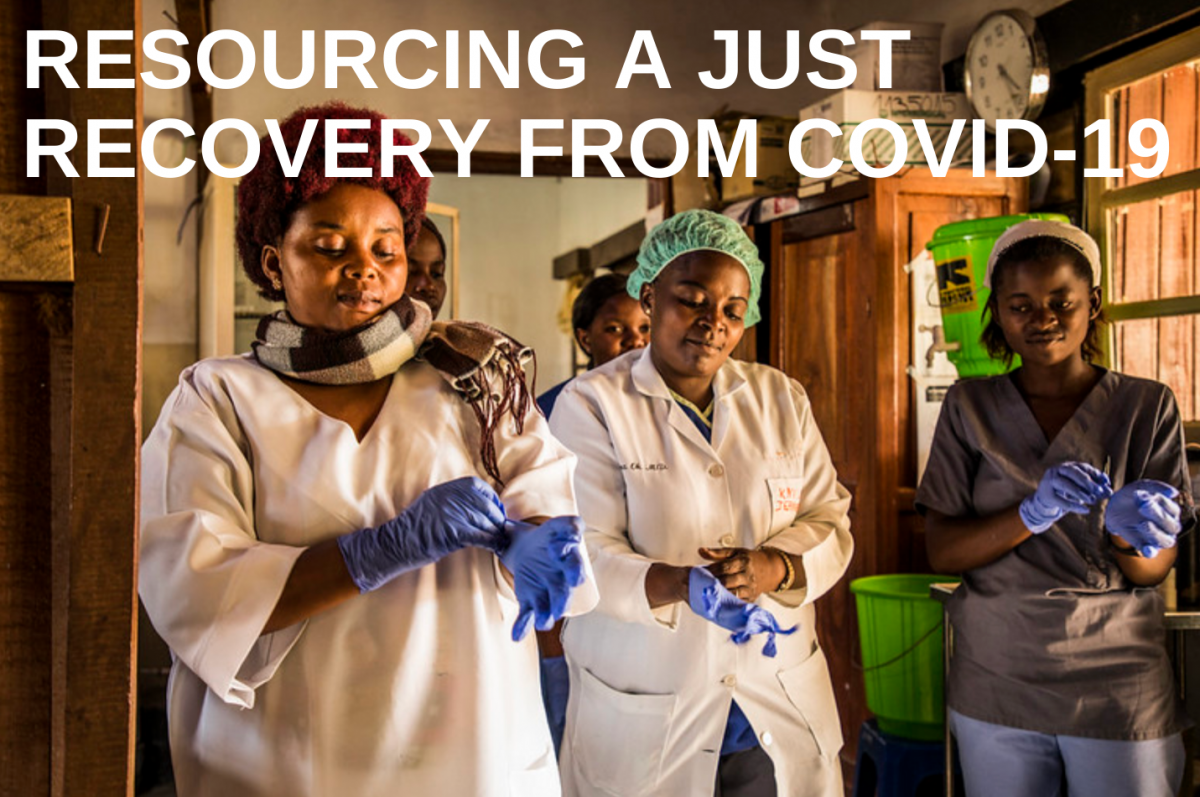 The COVID-19 pandemic is a human rights crisis of unprecedented proportions. Lives have been lost, schools have been closed, jobs and livelihoods have disappeared overnight. Governments around the world are struggling to deal with the pandemic and the economic crisis it has triggered.  It is exposing the weaknesses of underfunded health systems, exacerbating deeply embedded inequalities and revealing just how little protection existing social safety nets really provide. 
At the same time, this crisis is not solely the product of the novel coronavirus; rather, it is placing into excruciating relief the vast economic and social divisions that existed beforehand both within and between countries, the extreme injustices of the global economic order and the fundamental fragility of public services ravaged by decades of austerity. 
Apart from the immediate tragedy, the pandemic will have long-lasting economic and social effects, with every measure that governments and international institutions take to combat its spread and avoid economic disaster having the potential either to uplift or imperil human rights.  There is therefore a pressing need for a human rights analysis of relief and recovery measures. Amidst the devastation, this moment is also an opportunity to learn the lessons of the past, and present a new vision for the future. This vision must fulfill the urgent need for a new narrative about the values underpinning our economies and the role and accountability of the State.
In this context, CESR's recent work on austerity and fiscal policy—and our mission to harness the power of human rights to inspire fairer and more sustainable economies—takes on ever more urgent relevance. CESR's project on Resourcing a Just Recovery from COVID-19 draws on that unique expertise and distinctive perspective to chart a path forward for economic relief and recovery efforts that place people and their rights at the center. A number of "rapid response" activities will develop thinking and spark conversations about how to advance a rights-based economic response to the crisis, contributing to collective cross-movement advocacy. The activities will include a series of short, accessible briefs focusing on different aspects of what the recovery should look like and how it should be resourced, including unpacking the human rights duties at stake, and analyzing specific policy proposals from a rights perspective.
This page will be regularly updated with these new resources dealing with the economic repercussions of the pandemic. Below we also highlight CESR reports and briefings from pre-pandemic times, which speak to many of the issues raised by the fallout from COVID-19, including inequalities embedded in health systems, economic dogmas which harm human rights, and the damage wrought by fiscal contraction on rights and livelihoods. We also share related work from our partners and allies—within and beyond the human rights community—in an effort to support ongoing collective advocacy on a rights-based economic response to the pandemic.