Transforming the Global Economic System: our 2023–2027 Strategy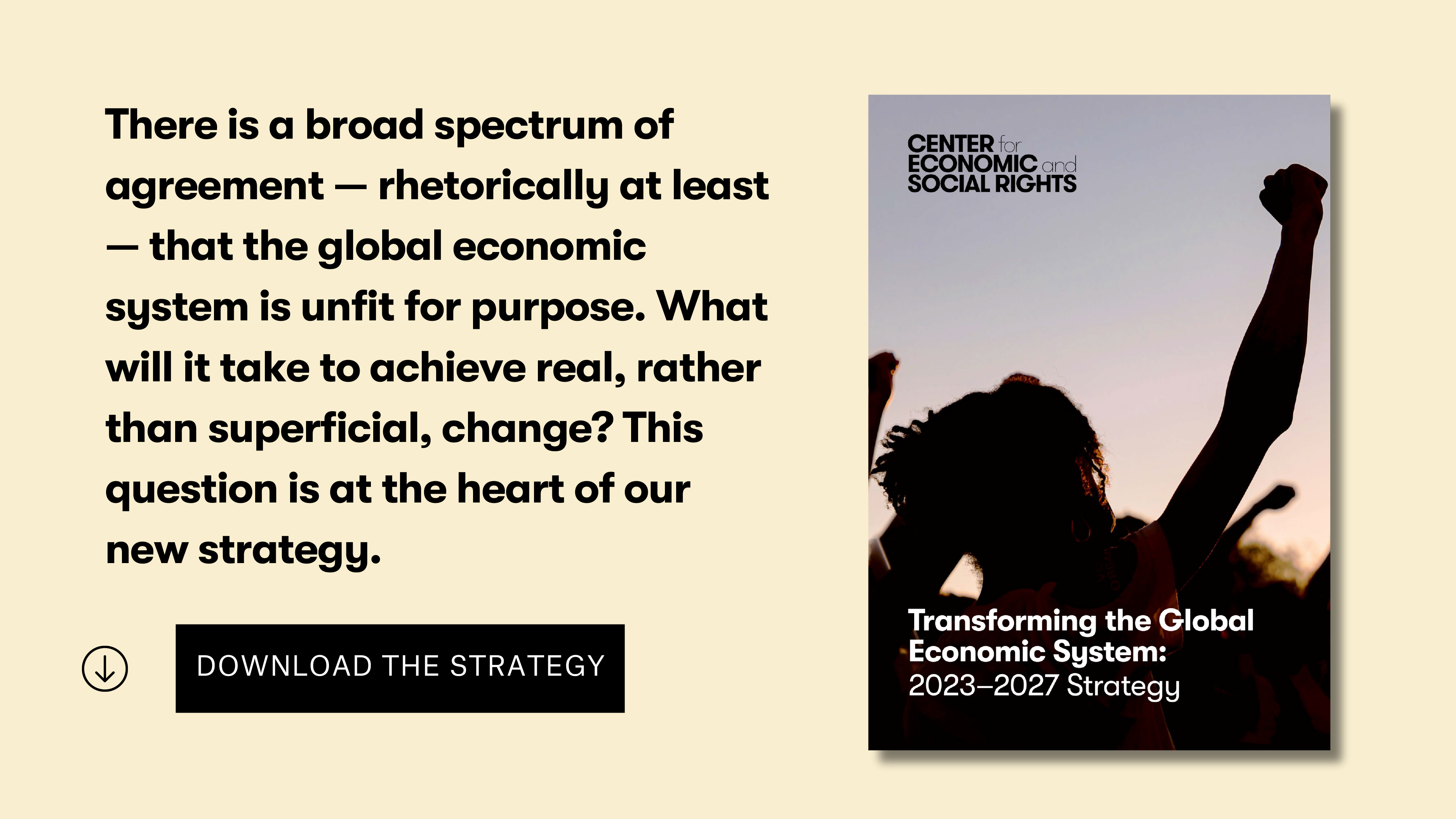 The many failures of the global economic system appear in different ways: climate emergency, biodiversity loss, soaring living costs, food insecurity, inequality, and attacks on human rights defenders. The next four years are critical. Governments are debating proposals through various multilateral processes. But there's a risk that reforms will entrench, rather than challenge, neoliberalism. Harnessing this momentum for transformative change demands unprecedented collaboration among NGOs and social movements.

Our goal, objectives, and tactics for the next four years have been summarized visually by Graphic Harvest: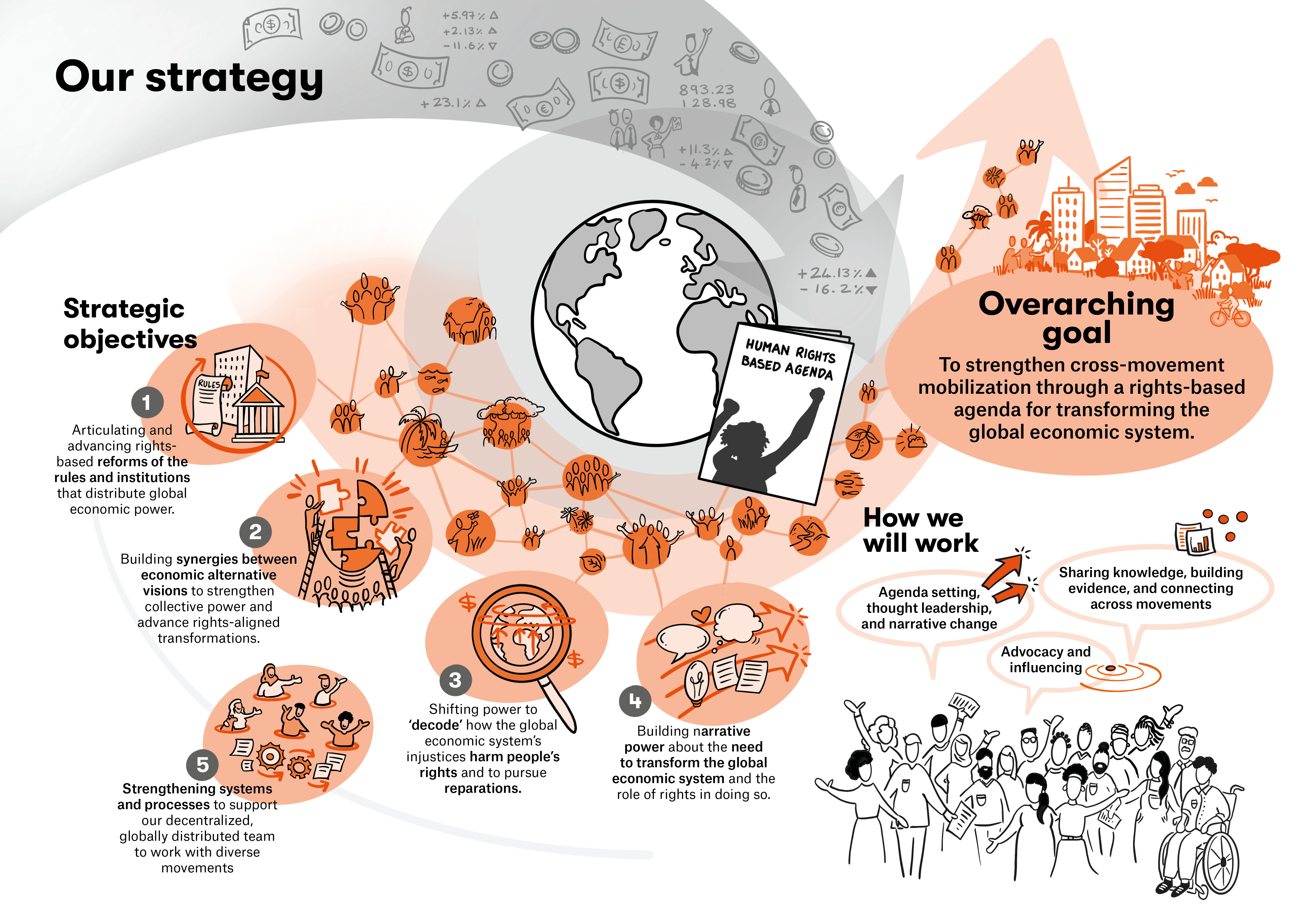 The change we seek
We will focus on the areas of the global economic system where we see the greatest need and opportunity for us to help bring about change:
Rethinking international financial institutions' role and governance.

Ensuring fairer financial flows and wider fiscal space.

Advancing a reparations-based framework to radically scale up resources for climate justice

Reversing the trend of financialization in international development, climate action, and biodiversity protection.

Weakening the dominance of market-based narratives and building support for alternative economic visions.
Our overarching goal is to strengthen cross-movement mobilization through a transformational rights-based agenda. This requires us to advance rights-based reforms; to identify synergies between alternative economic visions and agendas; to collect evidence with partners that decodes injustices; and to challenge the narratives that sustain the status quo. We will build on what we have achieved in 30 years of work to advance economic, social, and cultural rights.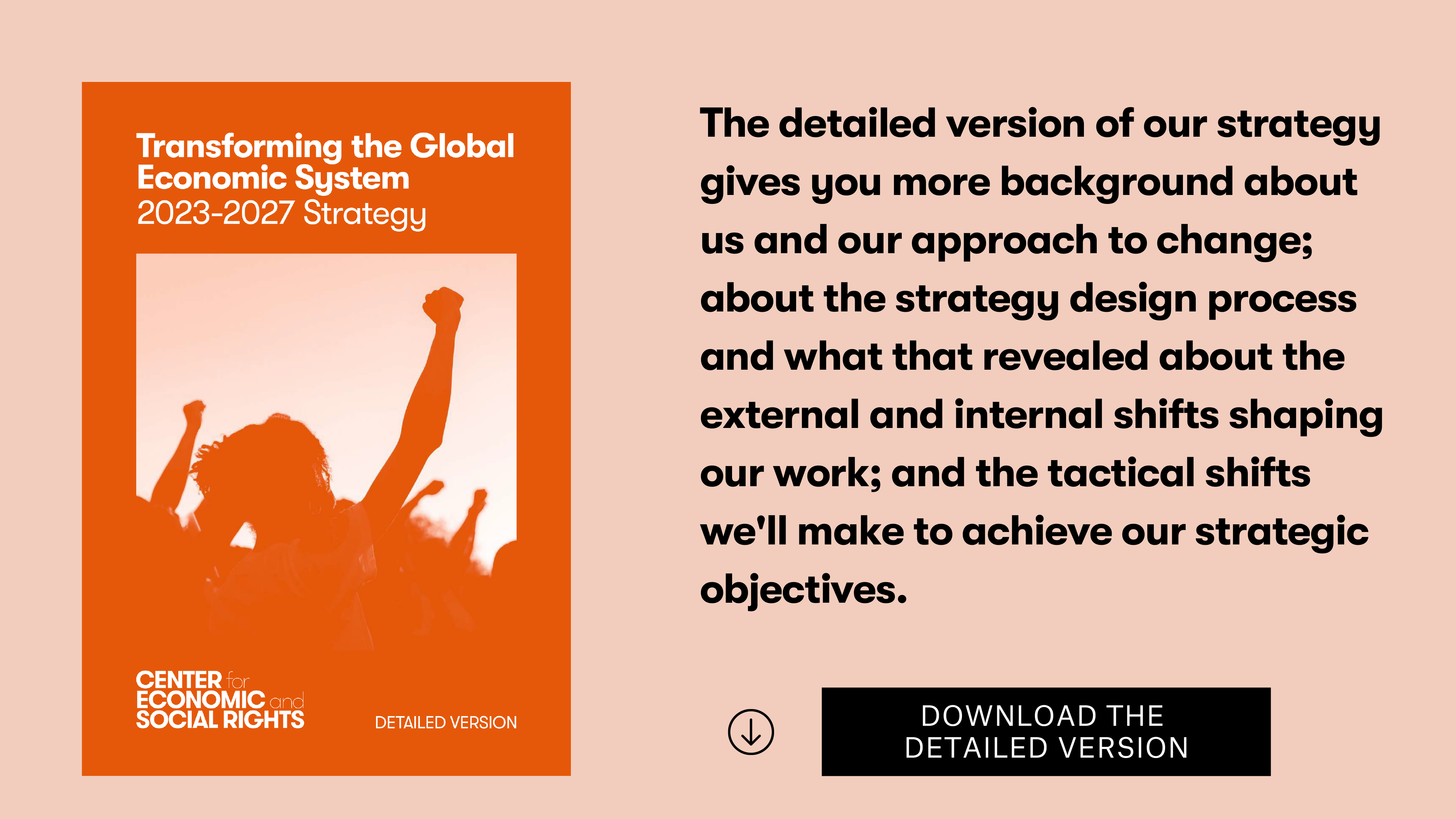 How this strategy came to life
Our strategy design process, which took place between February and August 2023, included gathering data on our previous strategy, reflecting on lessons learned, and critically consulting a diverse range of partners, allies, and funders through a series of thematic and regional consultations, as well as individual conversations and written inputs. We sincerely appreciate the many people — and their organizations — who collaborated with us. We thank our Reference Group, who acted as an invaluable sounding board throughout the process.