Publications, Reports & Briefings
All Risk and No Reward: How the Government and Mine Companies Fail to Protect the Right to Health of Miners and Ex-Miners in Botswana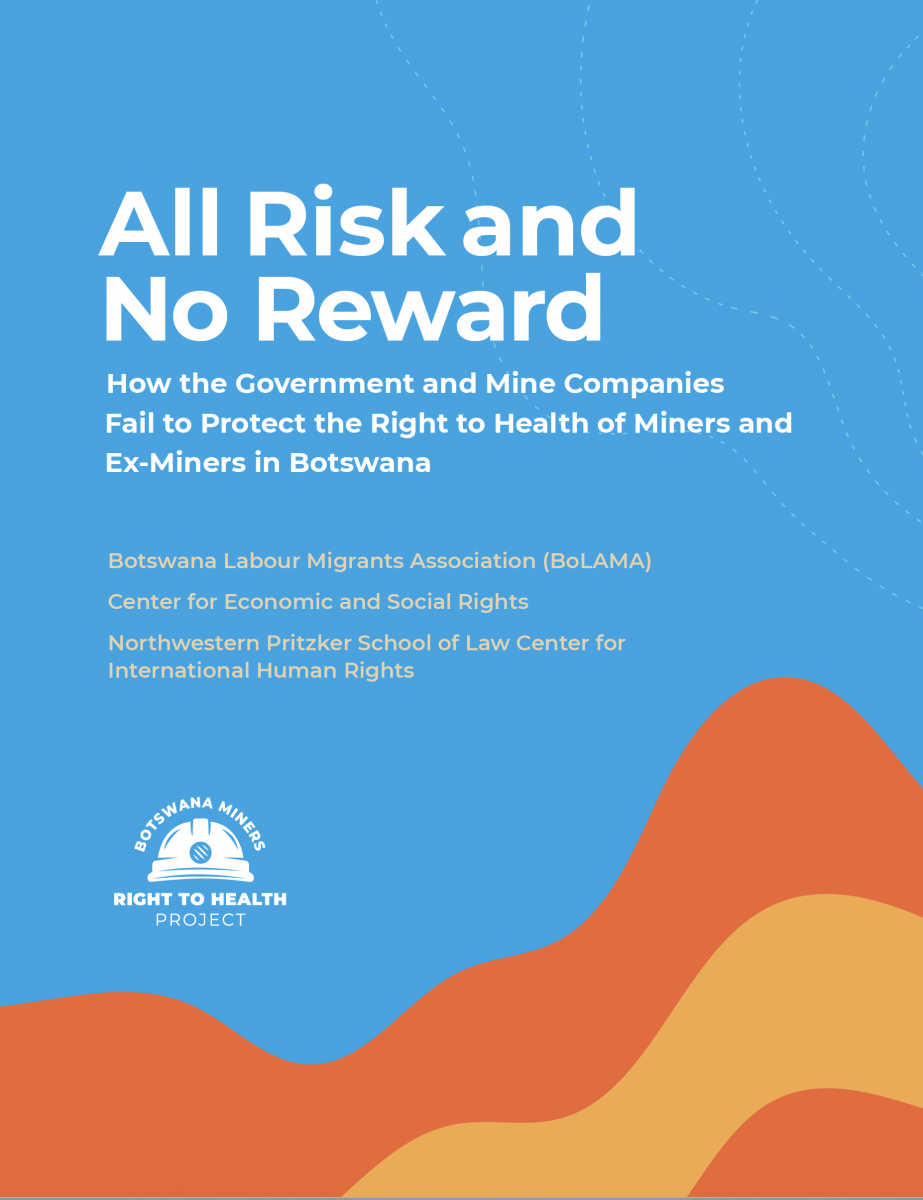 The discovery of diamonds in Botswana in the 1960s and subsequent development of the mining sector in the 1970s created one of fastest growing economies in the world. But while Botswana is now one of the wealthiest countries in Africa, it continues to be a deeply unequal one. It ranks among the ten most economically unequal countries in the world according to the Gini Index and other measures of inequality.
Over the last two years, CESR has partnered with the Botswana Labour Migrants Association (BoLAMA) and Northwestern Pritzker School of Law Center for International Human Rights to investigate enjoyment of the right to health by the people who built Botswana's wealth – miners and their communities. Our report,
All Risk and No Reward: How the Government and Mine Companies Fail to Protect the Right to Health of Miners and Ex-Miners in Botswana
, describes in vivid detail a series of critical issues for their health and the health of their communities. The report also considers the government's obligations to equitably generate, allocate and spend sufficient funds for health in this regard, as well as the mine companies' financial responsibilities.
This report and preceding research make extensive use of CESR's
OPERA Framework
. Over the course of the project, the Botswana Miners Right to Health Project Team engaged in extensive desk research, and conducted interviews and focus groups discussions with more than 50 miners, ex-miners, family and community members, doctors and nurses, and government and industry officials in Botswana using
OPERA
as a touchstone.